I made a copy of a post from another thread to post it here for reference
If you cook over a wood fire your pot will eventually wind up yukky on it's sides and bottom.
By accident I found a product that cleans the soot and tar off with ease.
Use liquid Chaffing Fuel as the cleaning fluid. Pour some in a shallow paper plate, wrap the sides of the pot with paper towels, put the pot in and soak over night. (I only soaked the bottom overnight for this photo session) It only took one min. to clean the bottom from start to finish. Use a paint scraper instead of a single edge razor, I think it's workk better. The razor blade was too sharp and kinda dug into the metal and made some skid marks
Liquid Chaffing fuel can be purchased at many big box stores or restaurant supply stores like Gordon Food Supplies (GFS) It's used for warming trays of buffet food. Can be bought one at a time or by the case.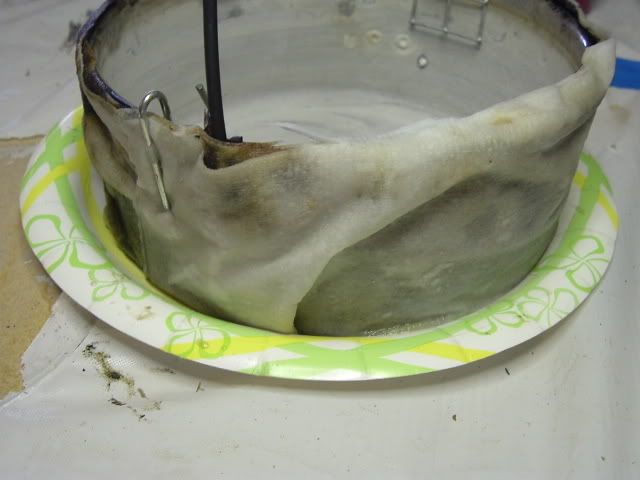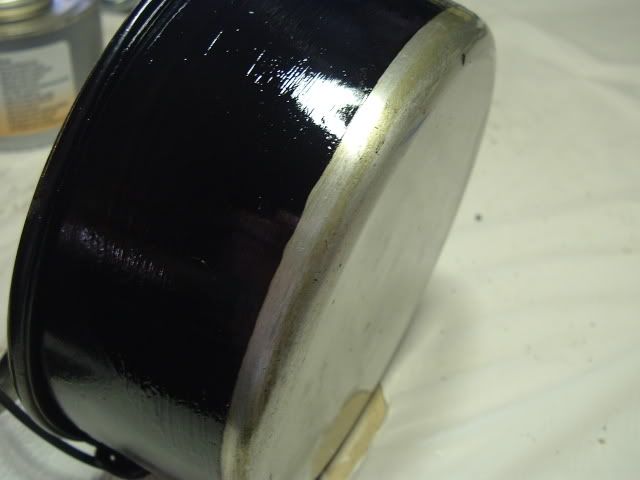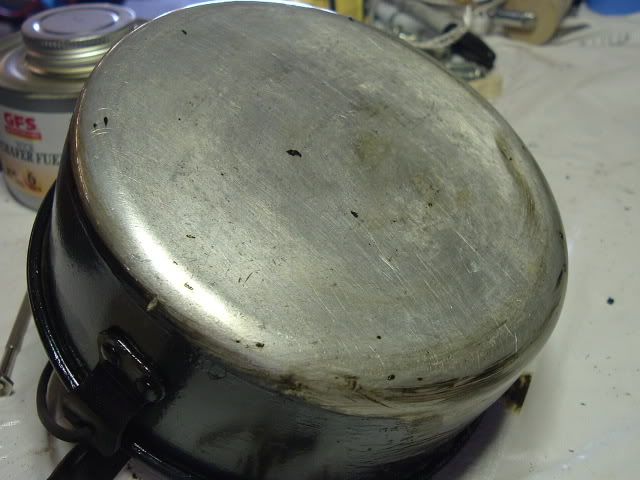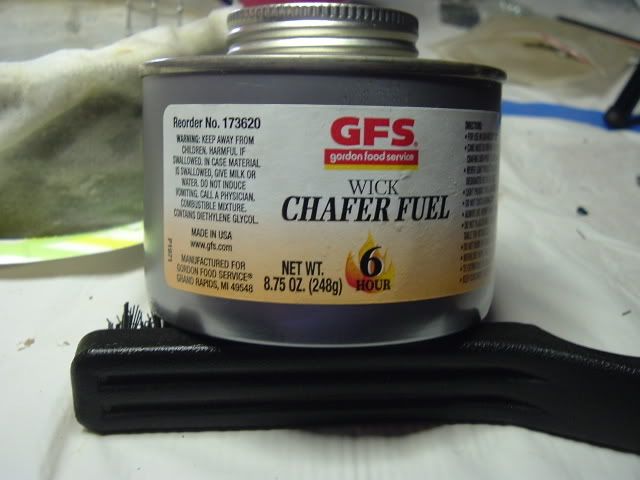 This is how it looked after my recent 13 wood stove tests. YUKKY, but smelled good