A friend came in the store and said "I made something for you" and handed me a tiny diy fishing kit that I thought was a great idea. He got the idea from one of his survival magazines. He just cut the tops off two 20oz. Soda pop bottles and sanded them down to the big lip. He then cut an old cd to glue between the two halves. This is what the small kit looks like.
It holds 40feet or so of braided fishing line. Inside are hooks and sinkers and a cotton ball. This got my wheels turning and I thought of going with a larger bottle top to allow more items. This is what I came up with: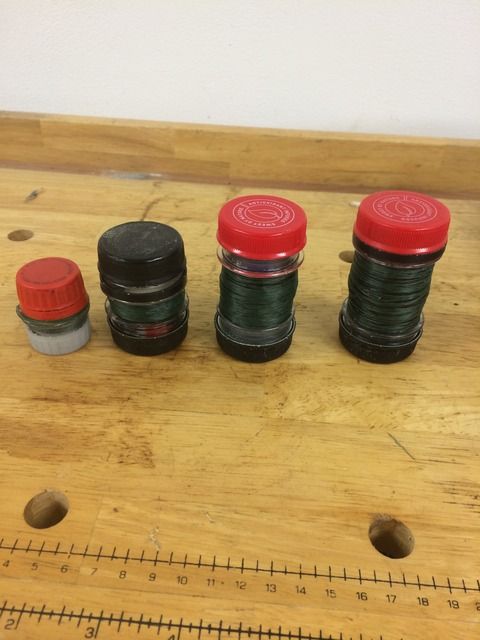 My kit contains a 100 ft of braided line, sinkers, hooks, a few artificial lures and a bobber. I will add a couple tiny eye screws for a tree limb fishing pole. The lid has a piece of stainless steel shim stock for a signal mirror. The other side contains a dozen strike anywhere matches, cotton wick soaked in vasolene and the lid contains a coarse piece of emery cloth. This makes an easy small piece of gear for your backpack or bug out bag.