i call this one the Wick-ed Stove.
the parts: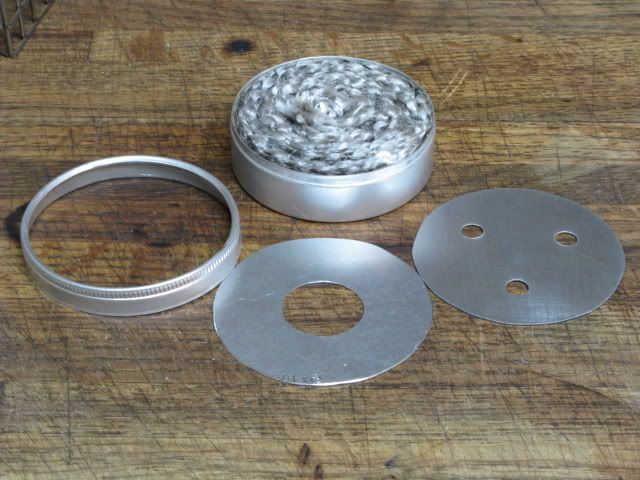 both tops installed in the lid make a snuffer: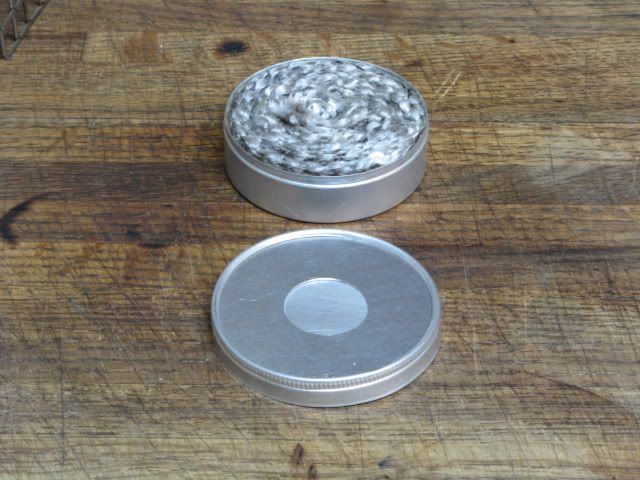 simmerring top:
"keep warm" top: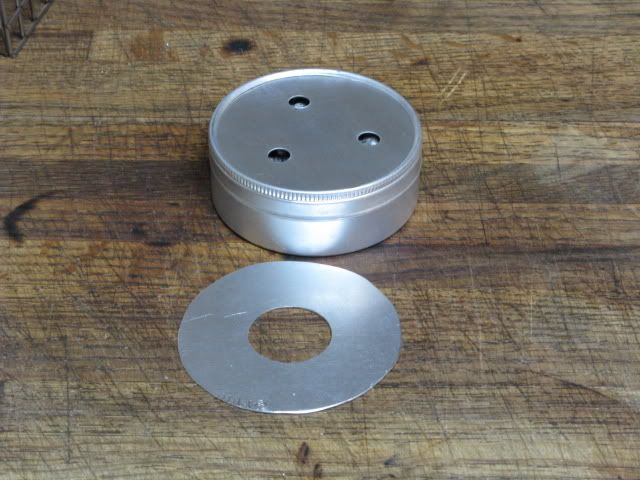 this isn't a small stove (2 3/4" round x 1" tall) so it's not all that efficient. 1oz M/H boils 2c in 6 minutes. flame out about 12 minutes. i think the versatility of the different tops is nice for cooking, rather than just boiling water.
Daren...........