The
Neufeld MK1 Woodstove.
i designed and built this stove specifically for kayakers to carry and use in areas where open fires are banned. that is, lots of the areas we paddle here on the west coast of Canada.
set up on the left. collapsed for packing on the right.
loaded with fuel and ready to light.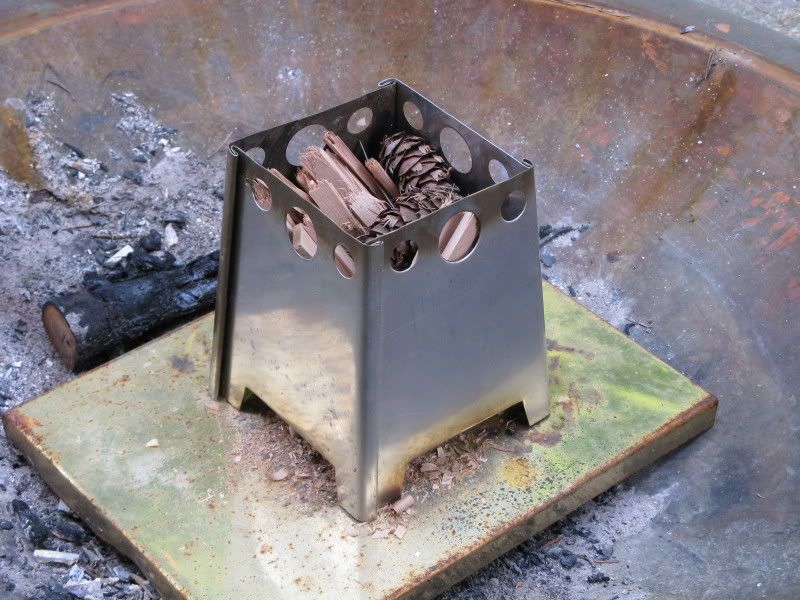 Flame On!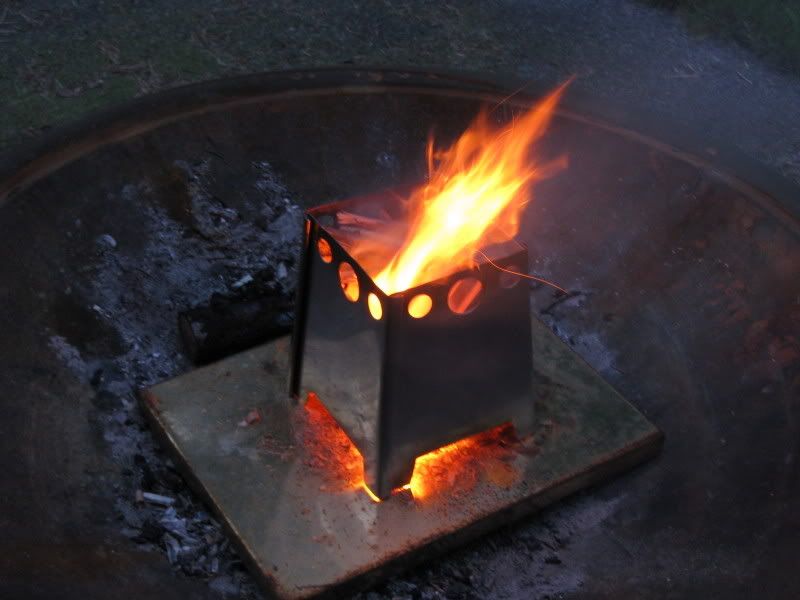 the draft created is obvious in this pic.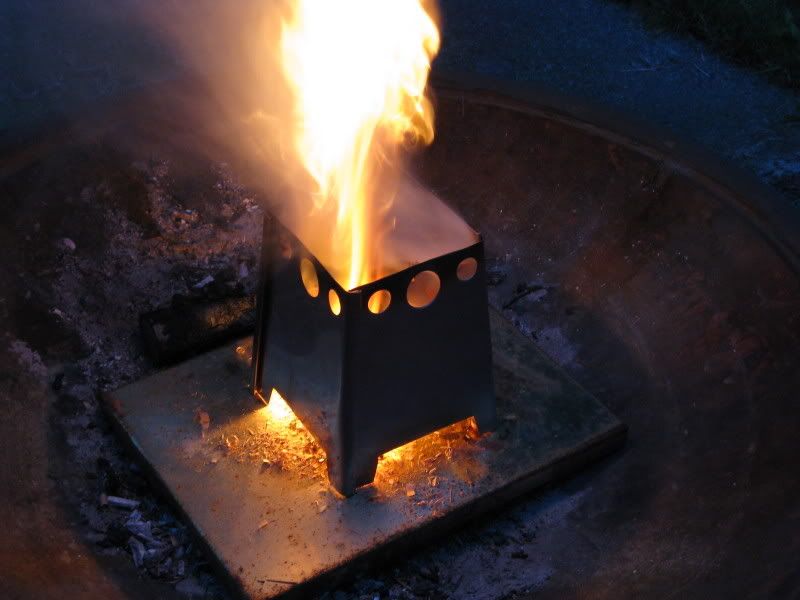 pot on the stove.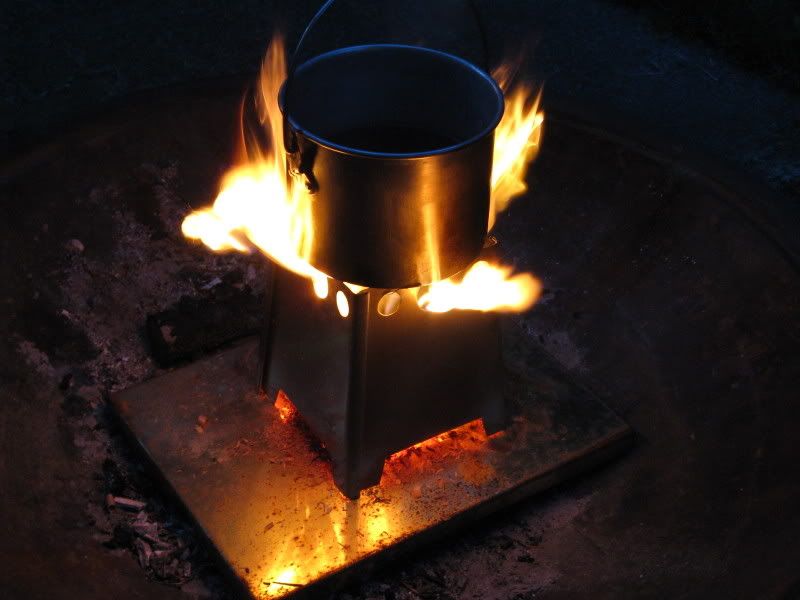 water coming to a boil just as the fire starts to burn down. time = 4min:30sec.
the color of the embers shows the heat still being generated. time = 7min.
the stove is made entirely of scrap 24 gauge stainless steel with a stainless steel welded wire mesh grate and weighs 14 ounces. since i started selling them, about a year and a half ago, i've sold well over 100 copies at $50.00 each.
i've made a couple in aluminum that weigh 6+ ounces, (more difficult to assemble and don't last long enough to market).
Daren.........