I was able to make three different size stoves with one ss globe.
Fancy Feast on the left, weighs 19 grams
Middle is a 2" dia. candle tin. weighs 11.5 grams
On the left is a regular size tea candle tin, weighs 6 grams
I'll put some wick in the new ones and get some tests done.
I like how this stove is working out for everyone. I'm going to make available the wick material available in my Cottage Industry. The material is 2 inches wide and has a finished edge on both edges. Send me a self addressed buisness size envelope and $2.00 and I'll send you a length long enough to make several stoves.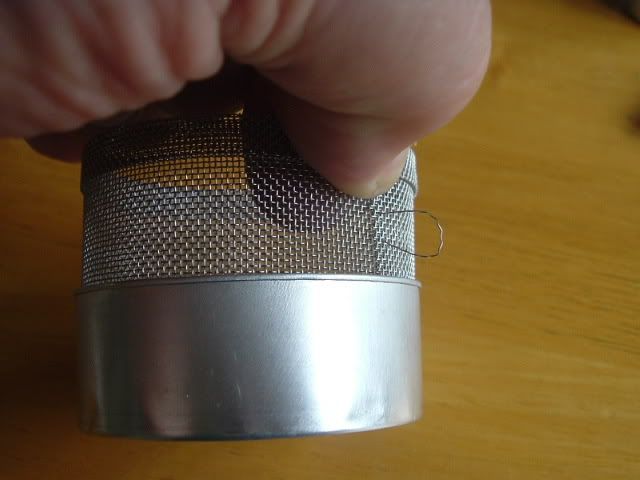 ss wire used to hold two ends together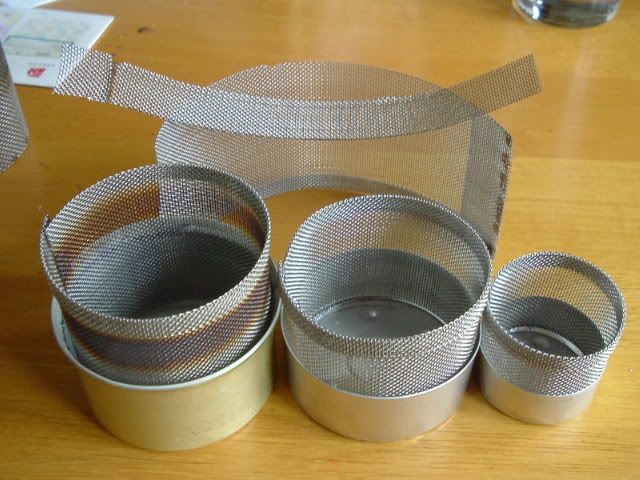 Enough material in a globe to make three stoves and have some material left over.